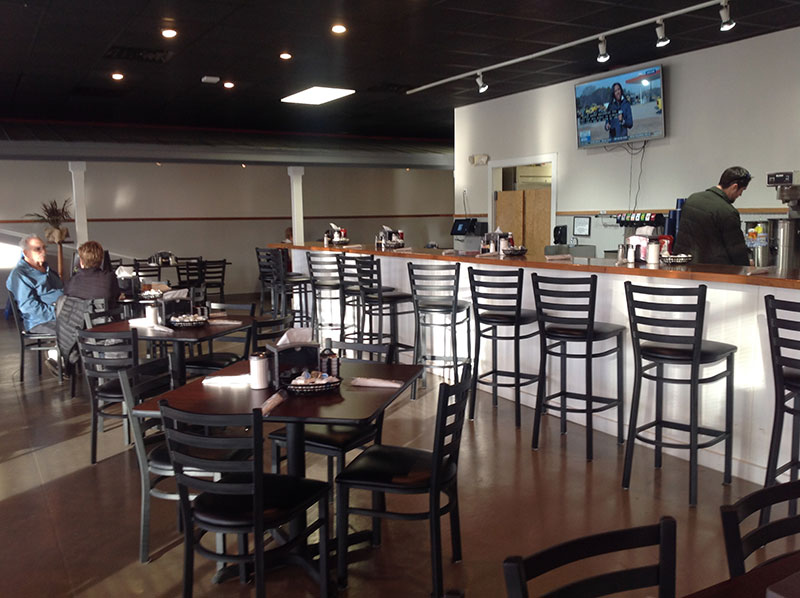 The Sawmill Catering Company is a family owned, full service catering company that has been around as long as Wilmington's popular Sawmill Restaurants. Now with the Sawmill Café, we have an expanded new kitchen to prepare full service meals as well catering for any type of gathering.
The Sawmill Café, like the other Sawmill Restaurants, offers delicious and health home style cooking for breakfast, lunch and dinner. We're open 7 days a week to serve our customers.
We're experts at cooking and presenting delicious food at an elegant wedding receptions or a backyard family reunions. The chefs and staff at Sawmill Catering are experienced with preparing and serving a wide range of menu items that will fit your budget and please your guests.
Sawmill Catering can deliver fresh hot food quickly to just about any area of town. We even offer on-site preparation, including grilling and fresh seafood preparation.
We have several catering trucks that keep food hot and ready to serve. Sawmill Catering is popular too, because we offer Pick Up Food Service—place your order for a few guests or many, we'll have it ready for pick up, with all the plates, napkins and utensils you need. All you do is serve and enjoy your guests.
For full service catering, we come to you. Either to drop off food you have pre-ordered, or set up your entire party scene—from tents to music to flowers or whatever you need to make your event a memorable one. Count on The Sawmill Catering Company to provide you with delicious food, unparalleled service, and a wide range of choices at affordable prices.
Whatever size of event you're planning, invite us first.